In dispute over plans for school to to join the Ark network
Staff at Acton High School ( AHS) will be taking further industrial action this week in a dispute over plans to turn the secondary into an Academy.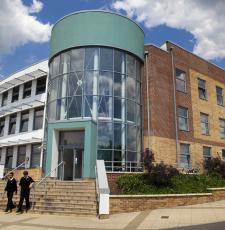 The Gunnersbury Lane high school was put into Special Measures after the last educational assessment. Governors, in discussions with the DfE and Ealing Council decided that the best thing would be for Acton High to join the Ark network after the Department of Education ordered improvements.
The Ark network operates 35 schools across England - 25 joined needing improvement.

The National Education Union (NEU) is firmly against the move highlighting that Ark is owned by hedge fund speculators and believe conditions will be much worse for both children and staff.
Ark dispute the claims and say they will continue to talk and listen to staff concerns.
The NEU has backed AHS members' call for an 'unprecedented' amount of strike action, which began with two days before the Easter holidays and is set to continue each week of next half term, culminating in three days strike action each week of the final half of the summer term.

17th April 2018