Following recommendations that secondary become part of the Ark network
The headteacher and a deputy at Acton High School are reported to have been suspended and staff are taking strike action in a dispute over plans to turn the secondary into an Academy.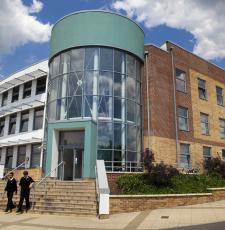 The Gunnersbury Lane high school was put into Special Measures after the last educational assessment. Governors, in discussions with the DfE and Ealing Council decided that the best thing would be for Acton High to join the Ark network after the Department of Education ordered improvements.
The Ark network operates 35 schools across England - 25 joined needing improvement.

The National Education Union (NEU) is firmly against the move highlighting that Ark is owned by hedge fund speculators and claiming conditions will be much worse for both children and staff.
Stefan Simms from the NEU says:
'' Staff do not want their school turned into an investment where profits come before students. Profits should have nothing whatsoever to do with children learning. Staff are fighting for the soul of the school. They are horrified that the school will become a "bootcamp" for the students under ARK control. ARK have appalling pay and conditions for staff. They are far worse than any local authority school, which is why ARK has such a huge turnover of staff.''
However, Ark dispute all the union claims and in a statement told Acton W3:

'' Ark is an education charity. We do not make a profit from education and we never will. We exist only to help children to have the opportunity for an excellent education.
''Staff terms and conditions are protected under law and becoming an Ark school will not impact any staff's contract of employment. If a staff member transfers their contract to the new employer, things such as pay, pension, hours of work, maternity and annual leave entitlements transfer them as part of TUPE regulations. The TUPE process will be led by the Local Authority, and union reps will be invited to these meetings. This will commence after the Easter holidays.
''One of the things that Ark puts a huge emphasis on is staff training. We invest in our staff by offering high quality learning and opportunities for their development throughout their whole career. As a network, our schools work together closely, support each other and share best practice. Acton High will benefit from strong links with our other Ark schools in the local area too. We're confident that we are in a great position to support the staff and students at the school to achieve.
''Acton High School has some great strengths upon which we want to build. Ark is one of the top multi-academy trusts in the country and has a strong track record of improving schools. Most of the schools that join the network come to Ark rated inadequate or in special measures. Yet 23 of 25 are now performing at higher national rankings, most of them considerably so, and none remain in special measures. Last year, 81% of Ark students went to university, compared to a national average of 48%.
''Ark has held a number of meetings with staff at Acton High, and we will continue to talk to staff and listen to their concerns.''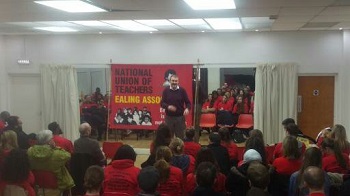 A union rally was held yesterday ( 27th) and Kevin Courtney NEU Joint General Secretary spoke to members. The group later moved on to Holborn and protested outside ARK's HQ.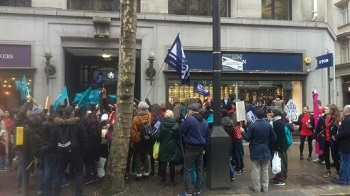 An NEU official, who doesn't wish to be named, told us:
'' NEU members at Acton High are on strike demanding a better behaviour policy in school, better management and a better academy sponsor after Ark was chosen. Ark does not recognise all union agreed conditions that are currently in place with Ealing LEA.
'' It was announced this morning that the head and deputy (Mr Ken McKenzie and Ms Rebecca Salmon) are suspended pending investigation.''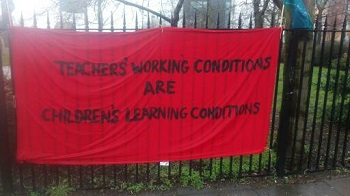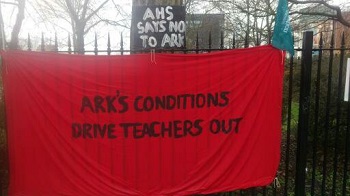 A notification on the school website reads:
It has been confirmed that the National Education Union are going ahead with their planned industrial strike action at Acton High this week.
As a result, the school will be shut on Tuesday 27 and Wednesday 28 March for years 7, 8, 9 and 10. Years 11, 12 and 13, however, will be expected to attend school as normal. Year 11 students should attend in full school uniform.
A spokesperson from Ealing council said:
''The school governing body has raised some concerns necessitating further enquiries. The Governing Body have made arrangements which allows for those enquiries to go ahead."
"It is disappointing that strike action has been called when the NEU know the school has very little choice in moving to academy status, a decision taken by the Schools Minister. The senior leadership team and governing body are ensuring full consultation with the local school community to inform this process.
"Parents and carers are being advised and the students in years 11, 12 and 13 will be in school during this vital run up to GCSE and A level exams. The school leadership team will also provide supervision and additional pupil exam classes over the Easter break."
27th March 2018 (updated 28th )