Governors recommend secondary become part of the Ark network
Acton High School may become part of the Ark network after the Department of Education ordered improvements.
It follows the last education assessment when the Gunnersbury Lane secondary was put into Special Measures and told to become an Academy.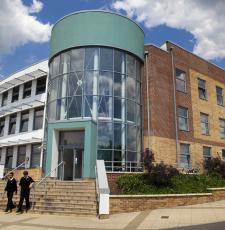 Governors, in discussions with the DfE and Ealing Council have decided that the best thing would be for Acton High to join Ark on 1 September 2018.
In a letter to parents Chair of Governors, Guy Fiegehen writes, '' We fully believe that joining a high performing academy trust such as Ark will enable us to make these improvements in the shortest possible time and offer life-changing opportunities for our pupils, while the distinct identity of the school, its traditions and its relationship with Acton will continue and flourish. We believe that our values and mission are aligned and clear –to give our local children the best opportunities to succeed in life.''
The Ark network operates 35 schools across England - 25 joined needing improvement and 23 are now performing at a higher national ranking.
A consultation is currently underway and another meeting for parents and carers with representatives of Ark and current Acton High Governors.will take place on Thursday 15th March.
28 February 2018